That…That is disturbing…
i appreciate the creativity lol but it's not my style
Not my style.
One does not want an old man watching while one uses the bathroom
does one, no matter how jolly looking!
It's guy wearing it too, don't they need a fly to have a tinkle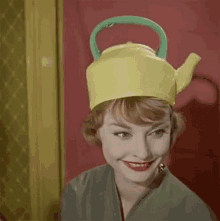 Lol
She doesn't need a whistle feature on that kettle, she just shakes her head and the air whistles through her ears!
I like the Santa thing tho, unneeded tho