I have just released my Dungaree Bunny pattern! This is very fast and easy to make! I hope you enjoy!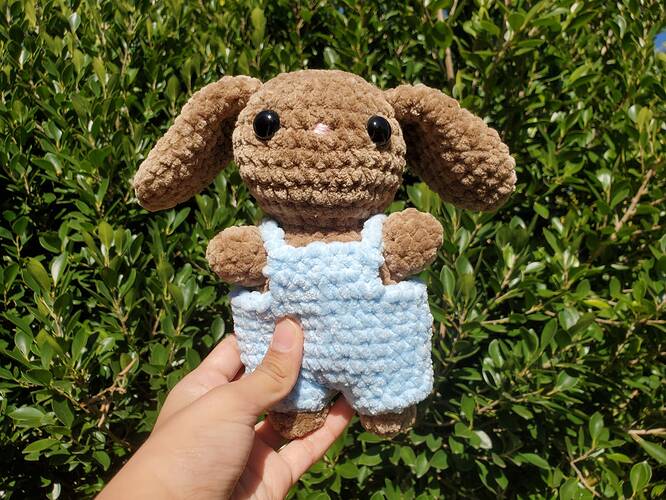 So cute!! Congrats!
Adorable! Congrats!
Animal amigurumi in dungarees are always so adorable
congrats on the pattern release!
So cutee!!! Congrats on the release l!
Super cute! Will these dungarees fit on the frog bunny too?
Yes! It is the same bunny pattern just with the clothes! The Valentines bunny i have in my shop will also fit your frog bunny!
Wow! It would be cool if there were jobs of clothes and accessories for these.
I'm making clothes for my friend who is a nurse! I've got loads of ideas, LOADS!!!