Ok nevermind I completely forgot half the things I needed to do to finish.
Ember is currently undergoing testing.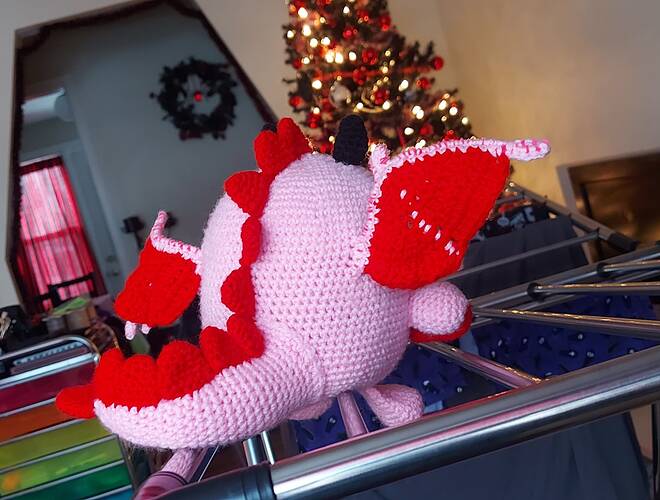 omg its so cute! amazing job

Very cute! It's amazing to see it fully! Can't wait to see how the lollipop and conversation heart enhance Ember
Oof ignore this post loll I completely forgot to embroidered the face and the details.
Amazing work he is adorable!
Aw I love how this turned out so far
wish I had had the time to test it
Ember is looking amazing! WOW!!!
Oh, it's adorable!
Adorable!!
Right so I completely forgot about claws
now I'm not sure how to do the mouth no matter how I do it it looks weird. Do I skip the mouth?
Skip the mouth- otherwise it'd look too busy.
Sooo cute!
Yeah I think so too. I did little stitches for the claws and it looks cute. But the mouth would be too much,
I like it without one too
Amazing
!!