Hello friends!
Tbh, my past week has been a rough one, but a highlight was finishing up my first ever baby blanket today!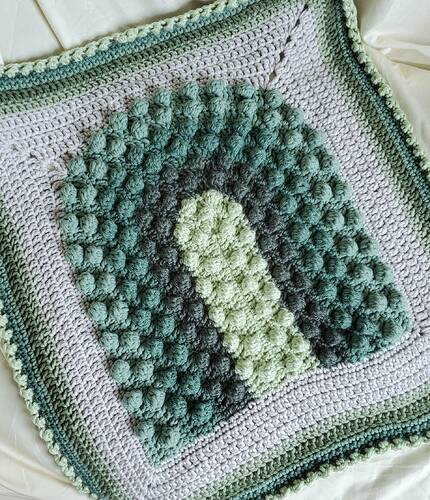 I went with the rainbow and bobbles pattern (by skinnybeader on etsy) to honor this being the mother's rainbow baby, and I chose various green hues, as that is the color of her nursery (and a soft, pale grey for a little contrast). She had no idea I was making this or will be sending it her way, and I'm so excited to see what she thinks!
Making my first blanket was so thrilling and made me excited about crochet again in a way that has been lacking lately. I was surprised how much I enjoyed the process of this new experience, and that got me thinking it would be fun to see:
1.) Other peoples' crochet firsts, whatever and whenever it may be, and/or 2.) Projects that pleasantly surprised you!
If anyone wants to share, I would love to hear about them!