Hey guys i just released my firat pattern! Id be awsome if ypu guys checked it out. thank youuu!

Oh congratulations!!! Make sure to link it here
Congrats
Alright how do i link it?
I have yet to post a pattern or make so I'm not entirely sure, but I believe it mentioned something about a $elFee icon that you click to share it, do you see anything on there to share a link or something similar?
What is ur patteen,wod love to see it. Congradulations
Yeah I think copying the link should work
You want me to post the link here right?
Yeah you could if you want, this is all just optional, you don't have to if you don't want, this is just in case you weren't aware of the $elFee and how to lower it
I believe either sharing the link to your shop or the special make/pattern will both work as well
Just to help a little, you can't post links until you become a member level of the community…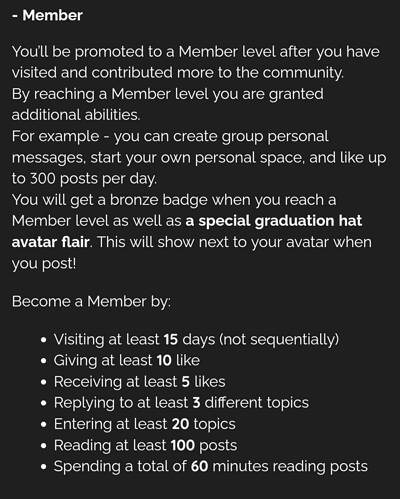 (@Karametra or @NoKittenAroundStudio can you merge this with her other thread?)
Thanks for letting me know
Oh wow, I didn't know that lol I would have thought you could at least share the link to your makes/shop since it lowers the $elFee, thanks for letting us know
would anyone know if anyone shares the link to someone else if it'll lower their $elFee or will the maker themselves have to do it in order for it to work?
Only the designer of the pattern gets the credit, from what I remember.