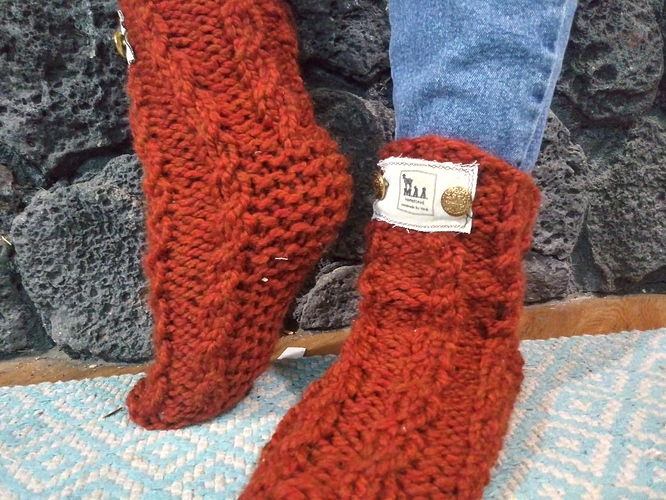 I adapted the Cozy Slipper sock pattern and love how they turned out!
Baby Cable ribbing, a little decreasing at toe end to shape a bit, and I closed with Kitchner. All my notes are in. Journal…so fun to use by the way!
What was/is your first project using Ribblr?