I 'm changing my answer. Not my first, but I found a picture of something I made. This shows my early struggles with sizing clothing. Maybe my g-babies are just tiny? I made her another and she grew into this one.
I want to revive this post, so I will dig up my first amigurumi and take a photo of it when I get home!
Ok I found it! Let's just say this is a major improvement
These are 2 of my newest plushies!
sorry it ugly but i yeah hehe


it was not that good but i think i did my best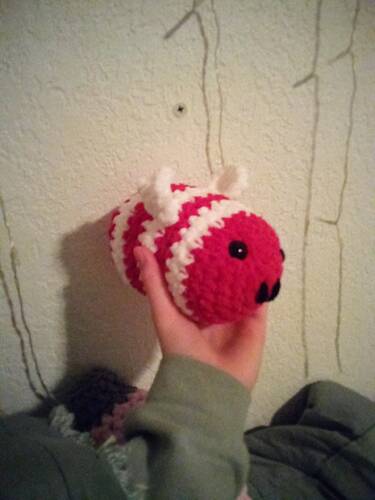 The orange figure was my first crocheted project it was supposed to be a pumpkin.
The bee is a Valentine's Bee!!
Let me know if you want a pattern?
Me too. She makes me smile.
yes its my first my mom helped with the flowers
That is not ugly at all! Especially for your first project!
I spent my first year of crocheting only knowing a slip stitch so I have a bunch of terrifying crochet stuffers in my room smh I also made a potholder, a pillow and a unicorn before reliving there where more stitches then just a sl st
My first one was the smaller cat and second one the bigger one, bat is one of my latest, though the time between bat and cat is just a few weeks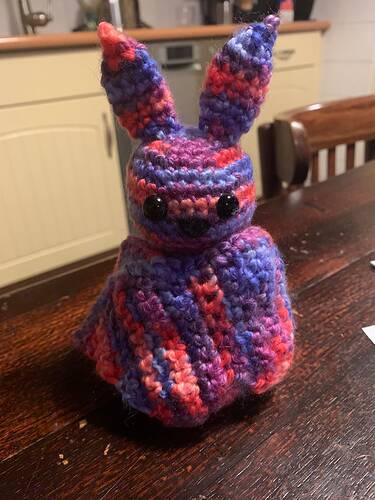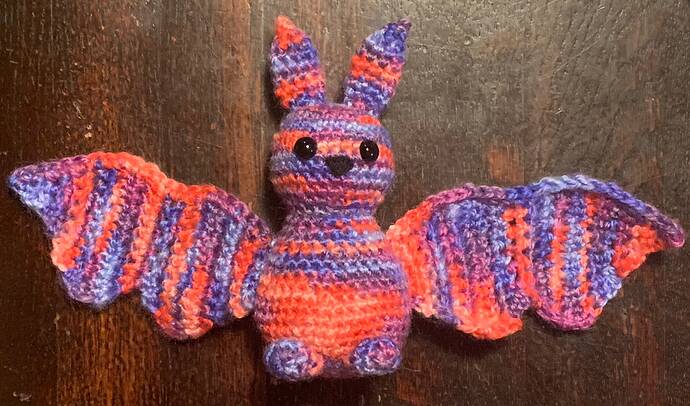 Technically bat isn't last because now I'm working on my own pattern but I'll keep that a surprise until it's finished