Hmm the only things I can think of are either trees and maybe a cactus?
Fern? Agave? Eucalyptus? Your colors are leading me to Agave, but that is a guess
No help lol…most plants are green
Is it cheating if I google and put stuff from Google?

If yes I will just stick one of my favorites, Echevaria uwu
Ok, it's NOT a succulent.
I'm just stuck on the amazing sheen and color that the photo is showing - must be really striking in person.
Now that's it done, it looks great!

Good guess, but no. @Rorydawn1
Another picture for everyone.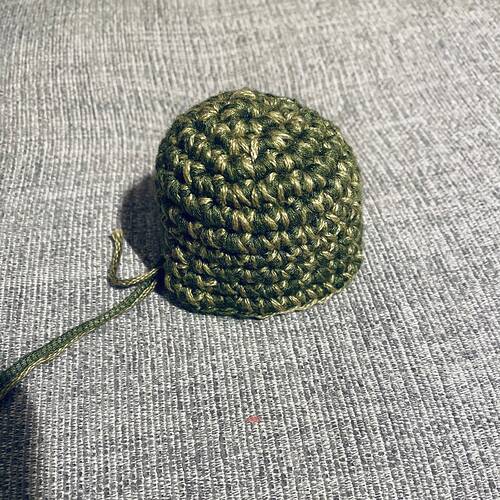 It grows in hardiness zones 4-8.
I should clarify that the plant can live up to 75 years but it's end product only lasts a few days before it rots.

Anyone else going to take a shot at guessing?
It's also a Paid Ribblr pattern
And…….
Here's a side view of a little one.

Is it a pear? I thought i figured it out until this last pic.
Oh my gosh.