I had to stop Amigurumi for awhile cause the middle finger of the left that holds the project hurts !
But can't stop crocheting something, so moved to something easy on the hands.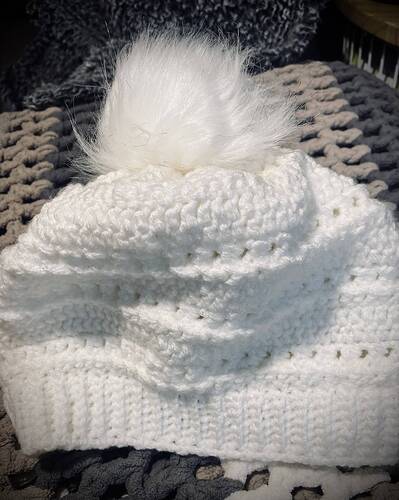 I did this trick with sewing the pom pom. The pom pom has a rubber band and it is slipped around a button inside the hat
I cut a piece of felt and sized it to the button to aid in securing the button to the hat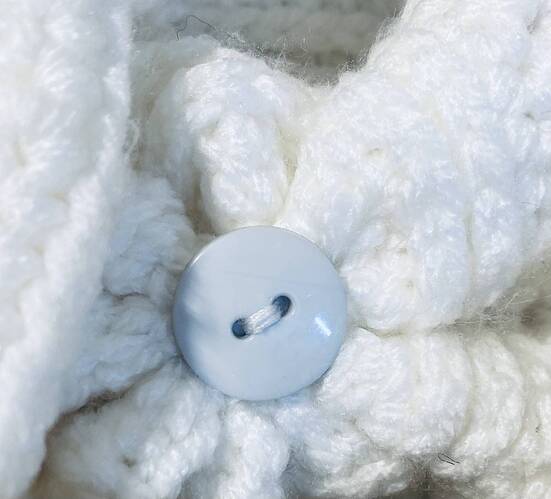 Also, these are the BEST scissors for cutting small pieces of felt.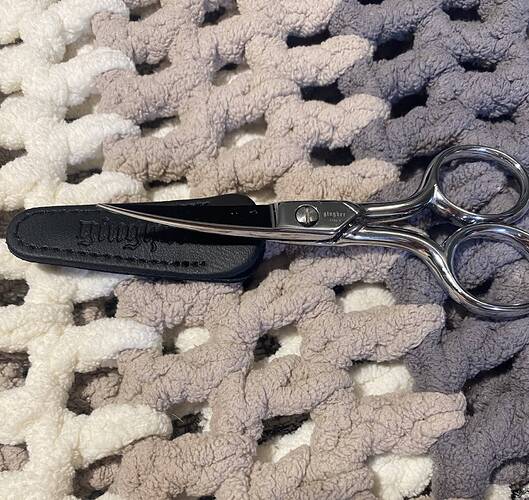 Ginger curved blade scissors. Bought them with 50% off regular price coupon.