Hello, so I'm wanting to make a little bag to keep all of my crochet stuff in . I bought some precut fabic to line the inside but I'm having trouble deciding which one.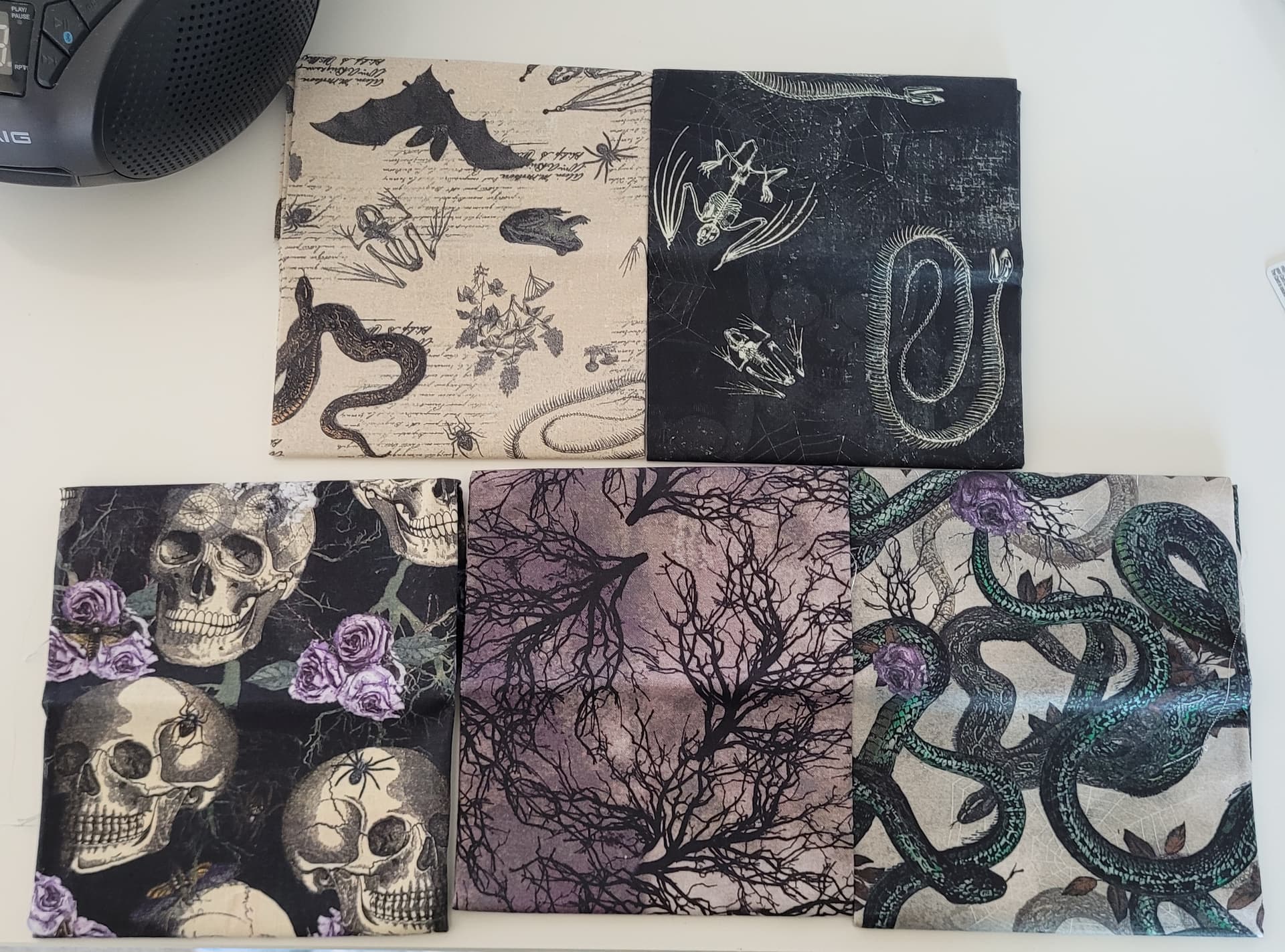 I'm thinking one of the top ones.
I also don't know what color to make it in, I was thinking black or gray.