How do you follow a shop?
If youre searching patterns, and you like someones and you wanna follow them, you hit their profile & hit the heart button at the top. If you wanna follow someones shop from their regular profile, then you would hit "my shop " on their profile and same thing. Hit the heart button when you see the shop pop up.
To find all shops that you follow. Go to your wishlist and then hit shops. And youll see them all there
And welcome to Ribblr​
Happy to have you here!
featuring @Itsamber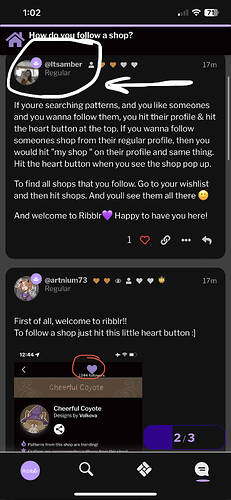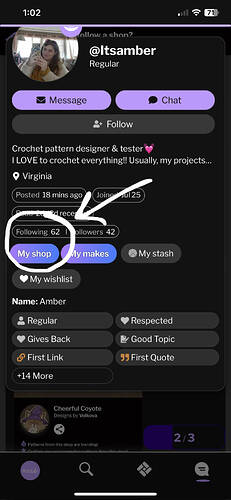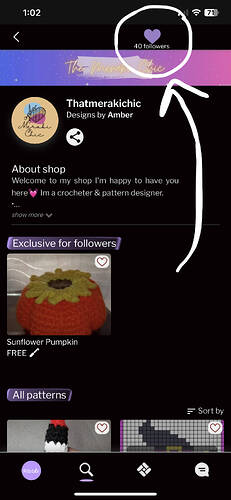 Welcome to the community! We are glad you're here! :> when you press on someone's account you should be able to press their shop button and on top there's a heart and you can press it