Pb&j,stars,strawberry's,vines,ummm apples
have a great day
Thank you and you as well
SO cute is there a pattern? and also what type of yarn did you use?
Ya the pattern is by
HappyPlaceByChloe on Etsy
And i used Premier Parfait XL
&
Thanks
I've been wanting to use Premier yarns. Do you recommend this type of blanket yarn? I currently use Bernat
They're different. The blanket by Bernat: less defined stitches when project complete, apparently there are 88 colors (according to yarnspiration website), usually ranges from $8-13 for 220 yards, is more forgiving at covering mistakes, hard on hands when doing anigurumi, doesn't shed, that's my input.
Parfait chunky is puffy looking and feeling, $5 for 131 yards, best place to buy is from their website, can shed if handled aggressively, the yarn can snap if under too much tension, georgous bright colors and primary colors, better stitch definition than Bernat blanket, and it's made in Turkey.
I love this yarn but waiting to see how it holds up with constant use by kiddos.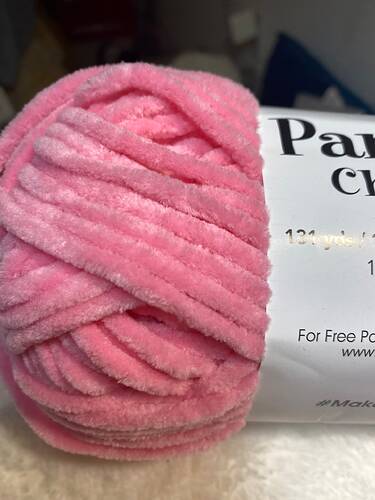 TYSM for sharing I'll definitely be trying it out to see if I like it.
Hmm mint choc chip theme
Or a strawberry banana