Today's question is, do you have a current project you are working on and if so, what is it?
currently working on a Red Heart free pattern for a sweater, taking forever to sew on the sleeves
I'm making a kinda leopard amigurumi pattern
Nope not today
I have some homework
I have! I am making a bag for myself
I'm first in line to buy!!

Socks, a scrapghan, and a baby sweater…
Here's a pic of socks (well one) because it's the only thing I've got an updated pic right now haha (took yesterday)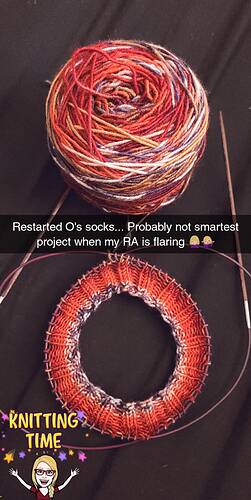 I'm currently working on a honey bear pattern test and I just finished a custom pinecone a couple of hours ago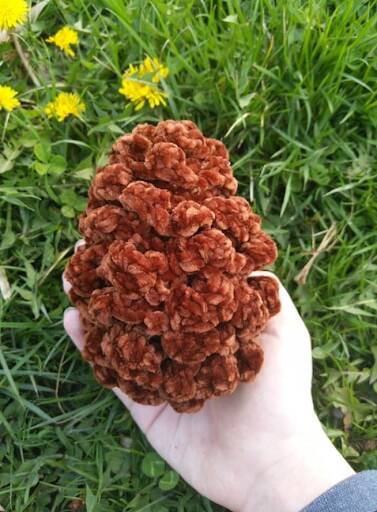 Thanks
it will be a free pattern
I am making a lamb for someone's birthday. They're paying me $40!!!
I already got $20 as confirmation
Amazing
good luck
Oo this is cool. Have been super productive today!! Had the day off and finished the tail end of a granny square backpack and a cardigan I've been working on for awhile
Now I'm working on the super cool Maggie Bag by hookedME
I'm making my mom a crochet flower bouquet for Mother's Day so I'm hunting down patterns for it.
@Mayte
Another ribblr is doing the same thing! you may want to look into this thread where other ribblrs pointed out patterns.
Finishing up all those little things that were needing to be completed…got the wings sewn on the red dragon costume, fixed the wings on the yellow one, sewed a few flower motifs on a sweater i finished ages ago, and 4 more blocks made for my BeachComber Cardigan. Sign me: happy. ((I need to clean…there's yarn tails EVERYWHERE.))