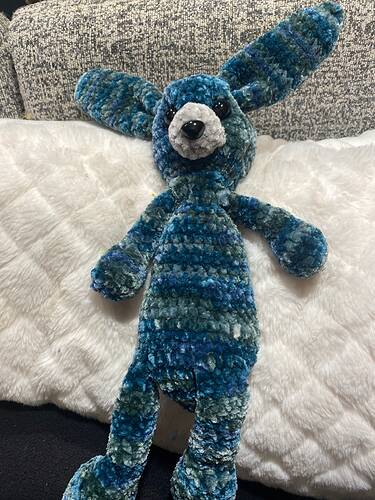 Looks much better than my first bunny. I decided to turn the appendages right side out (like in amigurumi) to give it a little more texture.
Learning how to thread "sculpt" so that the eyes go into the head instead of dangling like a tomato oon a zombie. That's why the head's a little wonky.
I love her method of crocheting the arms/legs in. Not so for ears, cuz they have to sit at an angle.
I did crochet the ears into the head on another bunny but it looked a cell tower bunny.