Helloo! lOOKING FOR TESTERS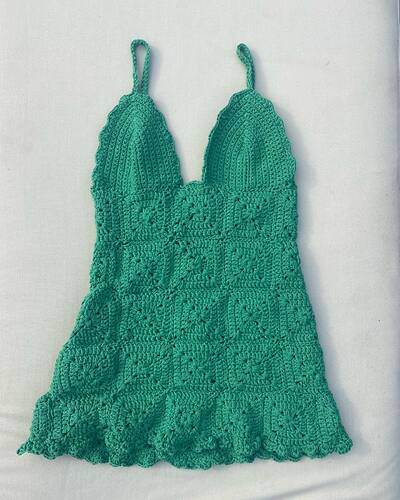 Before submitting, please read the requirements thoroughly
If you are interested, link to apply in IG bio: @HMBC_crochet
Tester requirements:
has a public crochet-related IG account

knows the crochet basics

complete the pattern test within 2-3 weeks, deadline is August 22

send understandable suggestions/notes and feedback to me by August 25

provide at least 4 best-quality photos (front, side, and back) when dress is worn

promote the pattern before and during its release
Deadline: August 22, 2-3 weeks
The dress should be done on August 22. Afterward, there will be 2 - 3 days given to submit the pictures and feedback.
-It took me 6 days to make this dress, working continuously
IF YOU ARE NOT ABLE TO FINISH IT ON TIME, you'll have to pay the price of the pattern (8 USD)
Materials:
~3.50 / 4.00 mm crochet hook
~Tapestry needle
~400 or 800 grams of yarn
~Scissors
~Stitch markers ( if needed)
~Measuring tape
Pattern written in: US terminology made to measure, right-handed
Skill Level: Advanced Beginner (subject to change)
Application period will close on July 31 (24:00pm URU) and chosen testers will be contacted on the next day.