So i have a reject box/pile of projects i discarded, gave up on, decided i hated, or finished and disliked a whole lot. I'm sure at least some of y'all have a collection of these too
I was looking through to see if i could salvage anything right now, and came across…
The very first piece of colorwork i tried!
It is a coffin with a little cross and I'll admit, as a beginner crocheter with no experience adding in colors. I was AMBITIOUS haha.
I tried so hard to make it look like a cross bc of how wonky it was when i made this!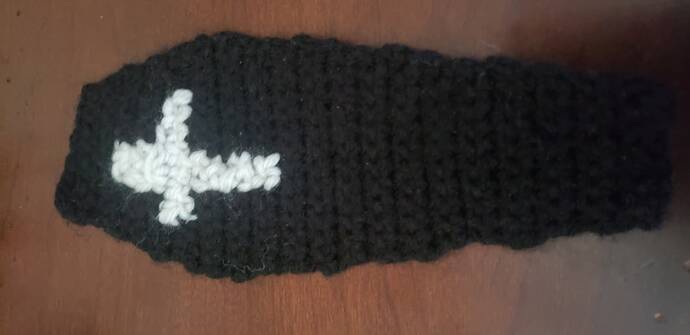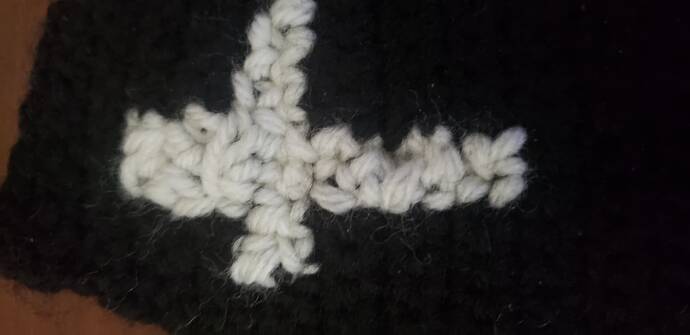 Thought y'all might get a kick out of this too! LOL. We all start from somewhere