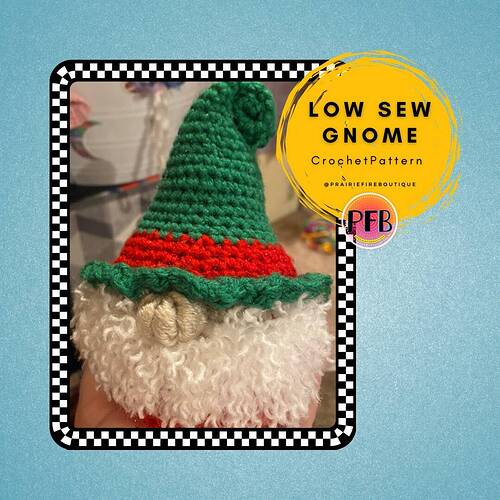 Introducing my Low Sew Gnome Crochet Pattern!!!
It's so close to being ready for testing! It's a matter of editing a few photos! That's how close!!!
Follow my shop because this cutie might end up free to my followers!!! You don't want to miss this fast quick holiday market make!!!
If you already follow me then you are in for a treat!!! There are so many color possibilities and different themes that could be for this little gnome! I simply cannot wait to see journals on this fast easy pattern!!!
There are 3 beard options!!! Also, maybe some methods you've not seen before!!!