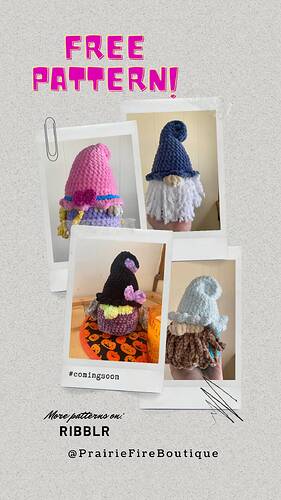 My "Low Sew" Gnome pattern will be dropping October 15th!
This pattern is free and will be available to my shop followers! Be sure to follow me so you can get this pattern!!!
This pattern is fast and simple. There are lots of customization options and a Girl Mod included!!! Bow accessory included!!! I think this will be a hit at Markets!!!
Specifically, to the season we are in: the Witch modification would do REALLY well