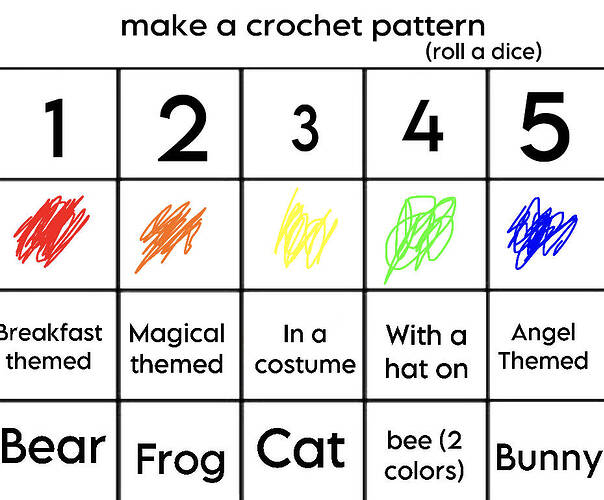 Hello fellow crafters! I made this template for people who have trouble with ideas for patterns or just ideas for makes in general! I'll explain it!
Grab a dice, or a friend.
Dice: Roll the dice. go down the rows and roll again for each row. You will come up with a silly animal! For example: Say you roll 2, 4, 1. Your goal is to make an orange bear with a hat! i'f you get a bee, go back and roll again for a second color! if you do not have the color you land on you can choose for yourself
Friend: Ask a friend to choose between 1 and five for each row! then do the same for dice.
I hope you enjoy this, and please please let me know if you try it! i'd love to see the results!