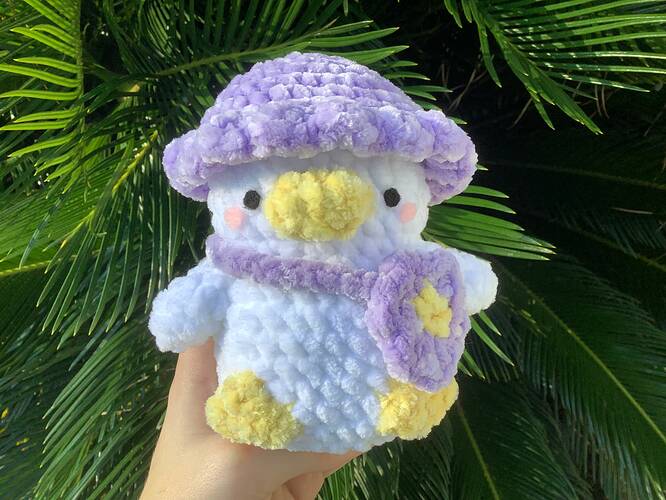 Meet Molly the Duck! Molly loves baking for her family. She loves baking pies the most. Her favorite pie is blueberry pie​
! She also loves flowers, especially purple cosmos. She has a purple cosmo bag that she likes to take with her to pick her favorite fruits and veggies in the garden. She has a matching hat to match with her cute little bag. Molly is very kind, and is as sweet as pie!
I had so much fun making her! She is soooo cute and adorable. This is a perfect small project just to do something easy and fun! The pattern is free on Instagram!
.
.
.pattern by: crochetedbyel (on Instagram)
.
.