Ive got a few more Pokehats needing some testing! Any takers?
If you do want to test one, please let me know if you can finish in 2 weeks (by the 28th), send photos/post on socials, and let me know if there are any errors in the pattern!
Let me know if youd rather test sylveon or vaporeon!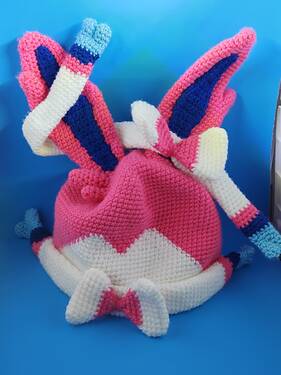 If not, look for the patterns to be released by the end of the month!