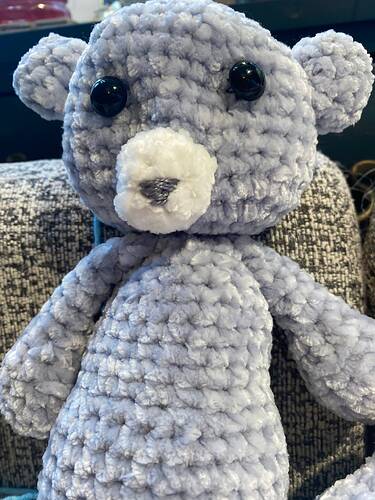 Here's my first teddy and I think he's freakin cute!
Pattern is called Flip Flop Teddy by Darling Maple Designs.
Advantage is you crochet the arms, legs, and head as you go. Only 'sewing' is the muzzle and embroidering the nose (I chose satin stitch).
The pattern is free on blog or as an ad free pdf. This pattern addresses some of my pet peeves: stitch count expected after each round, states row and stitch count for placement of eyes/legs etc., states exact measurement of tail to be left ( i. e. 12 inches),
It's a great pattern even for ambitious beginner in my opinion.