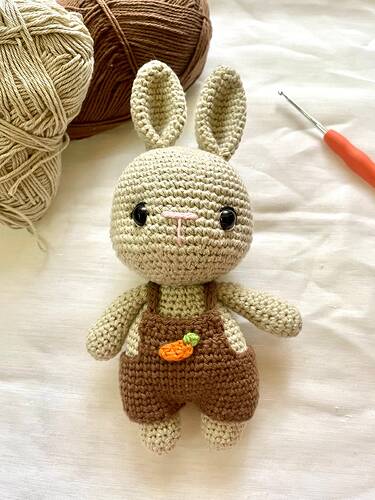 Cute bunny passing in feed
The client sent a picture of this rabbit, and of course I had to recreate it. It's going to be a gift for a boy, so it's made with 100% cotton thread and uses safety-lock eyes. So when playing there is no risk of the child getting hurt.
In addition, it is perfect for room decoration. Beige and brown are the colors of the moment.
Tell me what you think in the comments!
——-
Pattern: @littlefish.crocheterie
Thread: @dropsdesign
you n7