That looks lovely! And the model seems pretty happy!
@Littlemissensible I absolutely adore the colors… it looks DELICIOUS!! beautiful pattern too!
I always have too many WIPs, but I'm currently designing a pumpkin hat… Here's the first prototype, but I've completely restarted to have more "dips"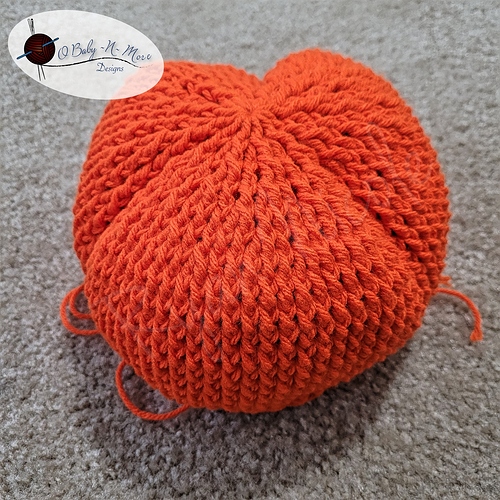 Lovely pumpkin hat!
I agree with you about adding dips, it would make it perfect!
Post a pic of the modification when it's done!
Thanks, will do! I need to finish it today for my Twitch stream tomorrow
What a lovely wip-projects ! All of them ! And indeed, a happy model, hehe !
Thank you

The pattern is my own and has ended up a little more 'sloppy Joe' than I had intended
I still haven't quite got the hang of working out stitch counts for a good fit!
I'm working on new Moose Slippers for my daughter, since she outgrew her first pair! (I don't have WIP pics, just the original finished lol)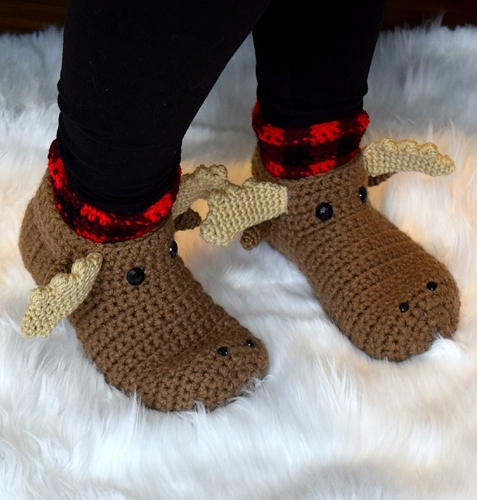 these sleepers are so cool
I LOVE them!!! They are so cute!! Thank you for sharing!
Another WIP, Yay for Yarn's, "Simple Slouchy Sweater," knit in Lion Brand's Pound of Love in Hunter Green
I adore this color!! I really want to get a coat in this deep teal color but I haven't found the perfect one yet…It has to have a hood, I'm very picky!
Wow… the moose slippers are so stinkin' cute!!
Here's the "final" for those that were curious…
I made 5 dips total… I have made a curly q "vine" to add to the top since the leaf doesn't show as much as I'd like, but I haven't attached yet…
Also if I ever get the pattern written, this will be the child size as I envision a little more fluff around with it getting tighter close to the brim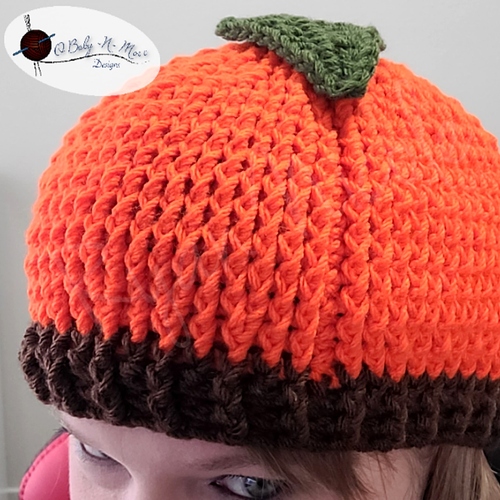 nice hat
Today I will continue (after a few cleaning chores and some grocery shopping) my new work in progress.

I have never used this yarn before, but I absolutely love the colored speckles.
This is going to be a plushy animal, a new crochet pattern for my shops.