i'm absolutly in love
I'm working on a body wrap/ shawl in a pretty pink. The yarn im using is so soft and warm. Its the lion brand Hygge yarn. Im definitely will make more winter items with it
Thanks Gaelle !
UPDATE: Ended up frogging the whole jumper and started it again, this time making it from top to bottom…

But I think that my new design plan makes much more sense, so (fingers crossed) - I might finish it before January!!
Such a bummer… unfortunately, these things happen sometimes.
I find, it always helps, when you start over and this time you know what you're doing !
Good luck, you'll get it right and your jumper design and pattern, will be awaesome !
Exactly! it's working so much better now!!
Thank you!!
How adorable is this!!!
That cat wants to take over that project
right?! I love it when cats go crazy - especially when it's random!
Thanks !
Absolutely gorgeous!!
Thanks !
I love the colours in this, and the way the pattern is created is so clever!
I love it! Definitely going to keep an eye out for this pattern, I know a cat lover it would be perfect for…
Thanks !
I hope to add this pattern as soon as I can, in January.
I have been working on this monster since June. I am only a skein or 2 away from being done. It will be the guest room queen size bed cover for our new home.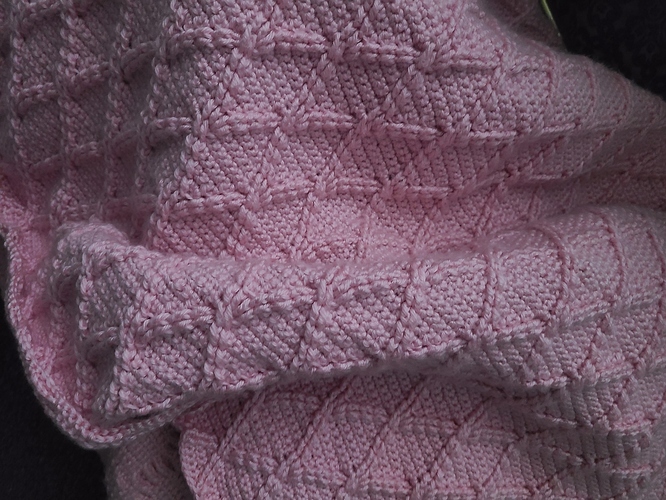 Wow, that's so pretty!!!
The Lightning McQueen car is also done and I'm working on the pattern. The second time I'll use acrilic yarn because red cotton bleeds
If you have any tips to avoid this mess (besides using acrilic yarn) I'll be thrilled to hear them all