Introducing the Pineapple Vommy Face Poop Bag Holder!
Turn your daily dog walks into a hilarious and adorable adventure with our latest crochet pattern.
Meet the Pineapple Vommy Face Poop Bag Holder, a whimsical and functional accessory for pet owners with a sense of humor.
Features:
Pineapple-inspired design
Playful and quirky facial expression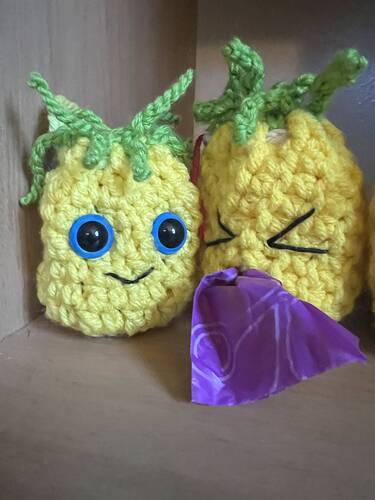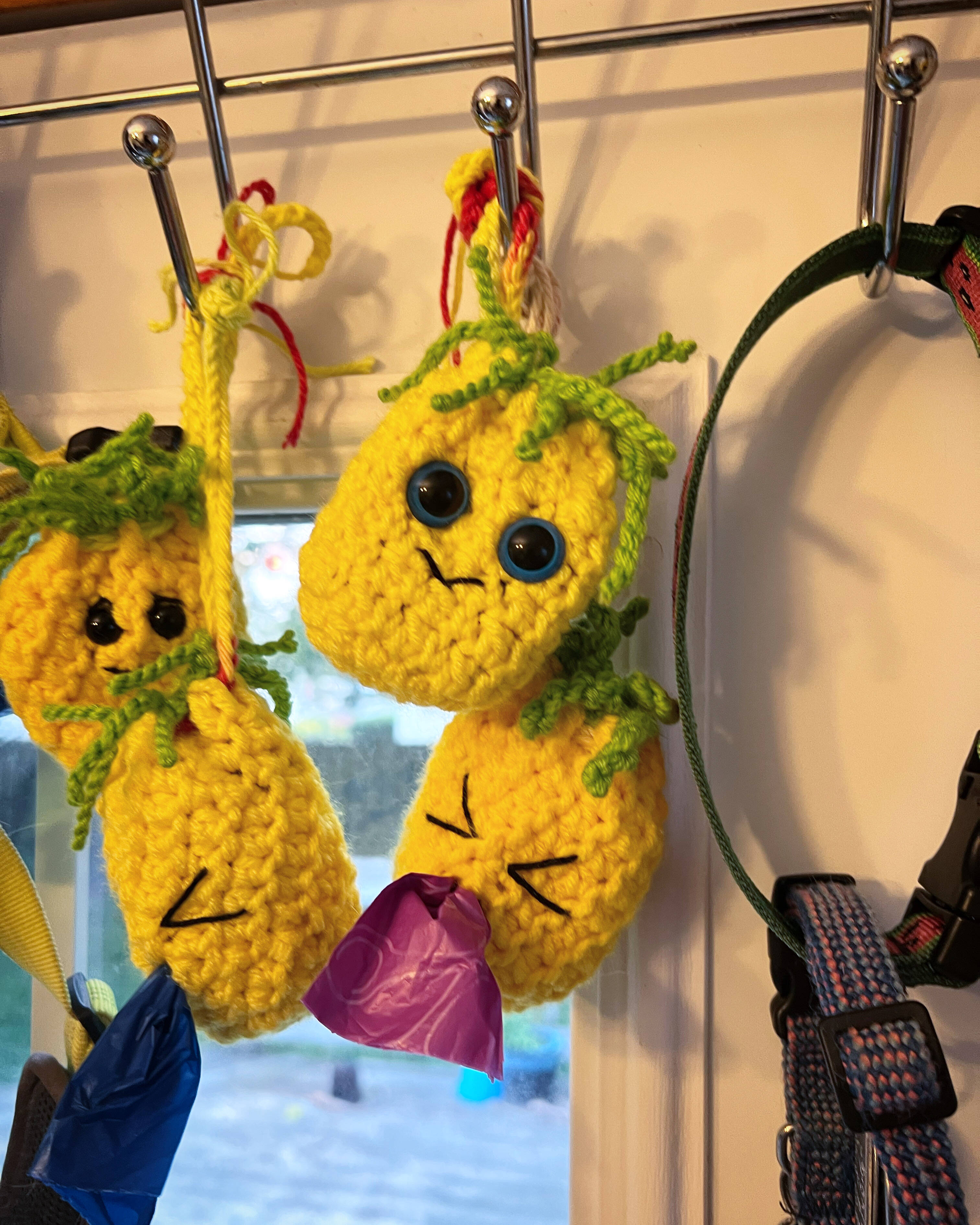 Convenient pouch for poop bags
Share Your Smile
Don't forget to share pics of your pet with their VommyFace Poop Bag Holder using #VommyFacePoopBagHolder. We can't wait to see those smiles!
#PineappleVommyFacePets.
Thank you for choosing Pineapple Vommy Face, where fun meets functionality in pet accessories!
Get ready to create smiles and laughter wherever you go! Grab your crochet hook and your favorite yarn, and let's craft this charming accessory together.