I know, no hard feelings! I'll just do the other person tomorrow
Either the Harry Styles Cardi. or a huge blanket that my whole family could share!
(I think rn my dream project is something anything for my cousin! She has a hard life and I wanna help her!)
Honestly I think Ive finally made every type of project I would want… I have a couple dream patterns- but either can't afford the yarn or don't have the time to commit or some other reason keeps preventing
@Minty_Mia thanks for the suggestion about Drops brand. I just looked up that Cardigan No.2 my oh my it is stunning & gorgeous
I'll have to add that to my list as well. Take care, Anna
That Harry Styles cardigan definitely was trendy, hope you get to make it. Making items for your cousin, that's very sweet.
How cool @SierraCrochets07! Cardigan are so comfy. I'd love an oversized one… but yes… time consuming.
I love to make clothing can i be in the next QOTD
i prefer amigurumi! i would love to make clothes but i struggle to find patterns that work with my body type. i'm not knowledgeable enough to make my own modifications to patterns, so until i reach that point i stick with non-wearables. but i do make accessories sometimes! i'm currently working on a hat
sorry i just now saw the QOTD thread and realized after reading the replies that it's not today's question
@Asher wanna ask the QOTD? Put it in bold so everyone knows!
@anon43112239 you can do tomorrows! (3/9/22)
(totalfresh if Asher doesn't do it by 12pm PST you may)
I just realized that hehe
No one was doing it so I will!
QOTD: Is there another talent you can do? (other than crochet. knitting, sewing, Tunisian)
I dance! (If that counts)
I Graphic Design for a video game hehe! My pfp is my own creation! (brown haired avatar being my friend, blonde me) NO I'm not blonde irl
Do you know the video game?
My outside of fiber/sewing talent is baking. I love to bake, collecting cookbooks & continuing to learn about baking (mostly) sweets. I'm actually making foccacia tonite… I'll try to attach a photo…
This batch didn't come out as great as the last… but it will still get eaten
Dancing is the best, it always brings me joy! Is there a particular style that you like? Or do you like/do it all!
That very cool TayCrochetss. What you described reminds me of the Sims (a favorite of mines). How long have you been designing?
I started back in 2019! No not the Sims I wish I could play though. My parents are "strict" and Sims has some "parts" especially for a minor like me!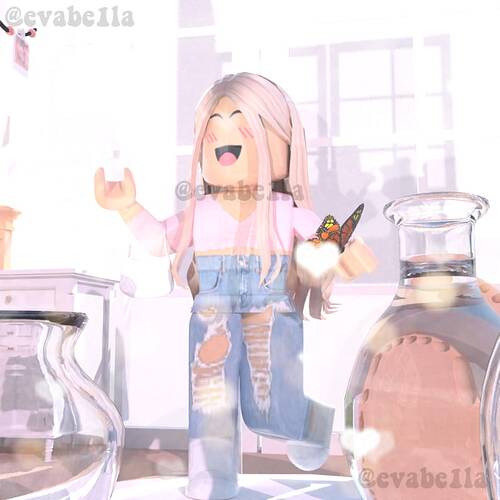 This was a com. they ended up not buying you might see it clearer now!
I love to bake, cook, and play the piano and flute!
And read, of course