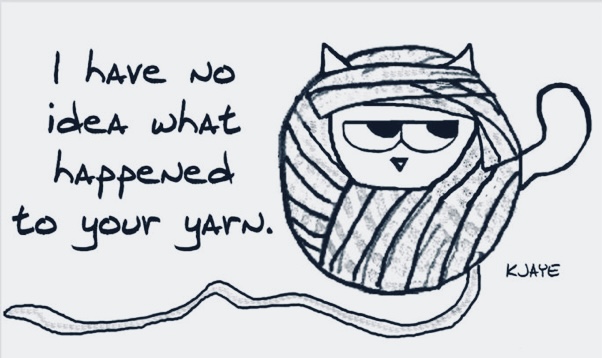 caaaaaaaaaaaaaaaaaaaaaaaaaaaaaaats

My little brat used to climb into the box they were in and pull them out while I was sleeping! I would wake up to yarn strands going from here to there, all across my room, under my bed, EVERYWHERE!
It's actually my dog that steals and hides my yarn
my cat couldn't care less
My cat comes up and chews my working strand. They're horrors.
I have a spray bottle of water for that. I only use it when they are engaging in a behavior I don't want them to repeat.
It got to where they ran if they just saw the bottle.
He only does it when he comes and sits his fat butt on my lap and sees the yarn moving infront of him so he's banned from my lap while I crochet.
Hahaha, mine does that sometimes too. Like no interest what-so-ever, and then ALL OF A SUDDEN…
Omgosh, he's cuter than any Amigurumi!!
I'm pondering getting a Siberian cat (lower allergy proteins) so I may become a cat lady with these kinds of problems lol.
looks like something I could color too ;p.
I thought the same when i saw it! Lol
i dont have a cat but my baby brother likes to play with my yarn
He does? How old is the bugger?