I ran out of polyfil…
no beans?
I got a 50 oz bag of polyfil at Walmart for 15 bucks
I don't have enough beans either
Good thing I'm going to Walmart tomorrow​
Yeah! I think you can get a 5 pound box for like 20 bucks, It depends on your area. But Walmart is so much cheaper than Joanns.
oh noo
i use $4 pillows from kmart for stuffing, that or my scrap bits of yarn
Ooo! My cousin does that! I feel like it doesnt give the same effect as polyfil, but I've never tried it. What do I know
i take a little bit out and roll it between my hands to make it firmer ((idk if that makes sense)) i think the pillow stuffing is lighter than polyfill
Yeah, its a lot lighter and softer. I dont mind the idea, I just use a lot of poly fil every month.
yea i think polyfill goes a long way. since i make little stuff, i don't burn through as much stuffing so the cheap pillows work for me and last 2-3 months depending on what i make
Ooo! Yeah, it defently depends on how much you use and how big your projects normally are. I tend to make bigger projects, the smaller ones are my plants. I am currently working on a raccoon pattern for my shop that is bigger. The head alone goes up to 54 sts.
anything higher than 30 makes me lose attention
that will use a lot of stuffing, hope you're prepared!!
I make a bunch of bigger projects! I can handle this, I used to be the same way. I would just make smaller projects, but then I found cute projects that are bigger so I got used to it.
I use plastic packaging and bags and cut em up into little pieces and stuff with that. You get a surprisingly large amount of plastic. I usually prefer this cus its free lol. The only time i dont do it is for small amis cus i cut the pieces too big and cant be bothered. For those i use yarn scraps that i save from other projects.
It defo feels different than polyfil, but i like it, also certain plastics make the ami crunchy when u squeeze em.
I dont recommend doing that if u want to sell your stuff tho.
Time to destroy some pillows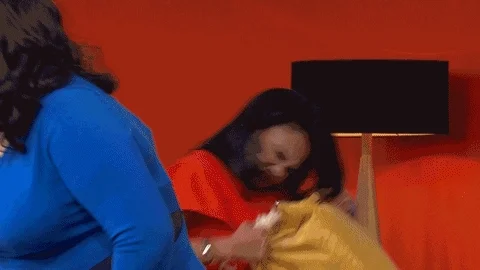 I do the same, but I buy pillows from second hand shops/thrift stores (like decorative pillows, it would feel weird if someone had slept on my stuffing
). I got 2 pillows for about €3 and they've lasted me for quite long! I don't think I'd stuff projects that were going to someone else with it though
oooh that's an idea
i think my nan has some decorative pillows that she won't mind if they go missing
i'm surprised how far pillow stuffing actually goes! they're such a cheap option