Awwww so cute!!
I don't have pets but want some - if I wasn't to get a dog or a cat I would get 3 goldfish and name them Sandy, Goldie, and Fishie
Aww! My brother has tons of goldfish with ridiculous names just for fun! Some of my favorites are French fry, hammer time, and Clarence!
That's so sweet! Is it like a giant tank full of them?
Oooh I should crochet goldfish!
Yes! I think it is 45 gallons or something like that and by tons I meant like 5 big ones
Oh my gosh I love it!!!
That's amazing!!
Awww they're adorable!!!
Loving this! Cute craft buddies!
Aww! That's so exciting! Scotty looks so sweet!
I now and im supper exited to get him im gonna do the paper work later
Oh so sweet! Look at that face
Penny's so adorable, along with all the other pets!!!
We have 3 cats -Kitty, L.T. (Little Tom), and C.T. (Cinnamon Toast).
This is Kitty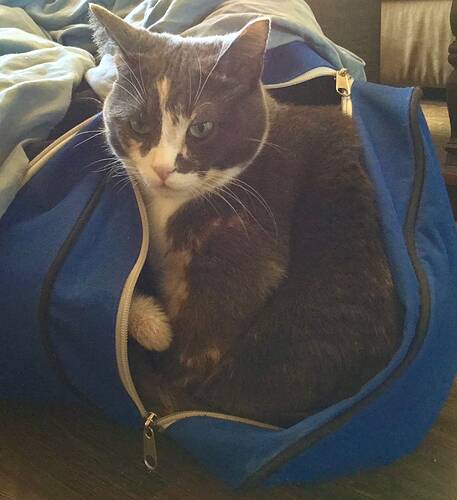 This is L.T.
And this is C.T., who can get into trouble in the blink of an eye!
L.T is the cutest one awwwwwwwwwww
Aww thanks for sharing! I'm not able to have a pet right now so appreciate seeing other people's
She is soo cute and fluffy!
OK. soo i saddly couldnt get scotty but i got an other dog named Troy

he is sooo cute hes 9 moths old they gave me the cage so thats why its small
I have a dog named sky. we named her after the dog from paw patrol bc my youngest sister loves the show. we just got her so i dont have any pics thou. i've been wanting a horse named megan SOOO bad lol. but you guys have some rly cute pets.