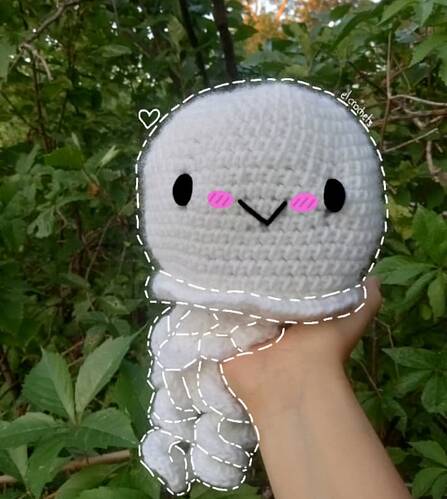 Hello! I'm currently looking for testers for my jellyfish pattern! if you'd like to test, make sure you meet all the requirements down below & comment that you'd like to test!
I will need 7-10 testers.
Requirements:
•you must have instagram so when you are finished you can post on either a regular post or your story and tag me. (You also must follow me @elcrochetss)
•you must know how to sl st, do a mc, dc, hdc, ch, inc & how to sl st things together.
•you must be able to have the pattern finished by September 14th.
•you must have stuffing, yarn and a hook. Some other things you can use are safety eyes, felt and a darning needle. You do not need those, though.
•and lastly, you must be able to provide some feedback on my pattern.
Thank you!
*You can use any yarn & hook size.
*I will choose my testers on the 7th, so once you receive the pattern you will have a week to complete it.