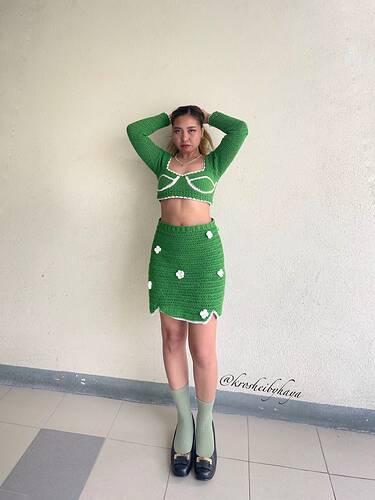 TESTER CALL FOR OLIVIA SET

this is made to measure based. LInk is on my bio on IG @krosheibyhaya
I am looking for tester who who will:
Know how to made to measure
Flatlay when worn, front and back
Notes and feedbacks
Support by posting. STORY/FEED
Commitment to finished the product as per agreed deadline (OCT 6,2022)
Materials:
400 grams Green, 50 white
You can choice your yarn preferences
I used 4ply 3.5 mm hook for bra
4.0 mm hook for the body
(You can use your hook preferences)
Measurement Tape
Scissors
Stitch Marker
The link is on my bio on IG @krosheibyhaya. Pls check it out Tester application until SEPT 18,2022.