Hello everyone,
I might have a bit of a stupid question.
My grandma knitted me this crocodile when I was born (she did so for all her grandchildren) and he's been with me ever since.
He survived my childhood, my younger siblings, several relocations, and so far both of my children, but it's time for a visit to the "plush clinic" so he can get patched up and then come play with the girls some more.
Now, I am not a knitter, I crochet (and also exclusively amigurumi), so I don't know how I could fix those holes so it won't stand out too much. Even if they were to stand out I actually don't really mind, i just don't want him to unravel any further.
How do I do this?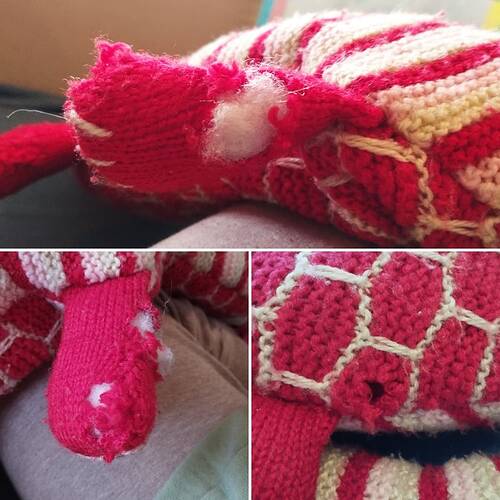 Any suggestions, please?