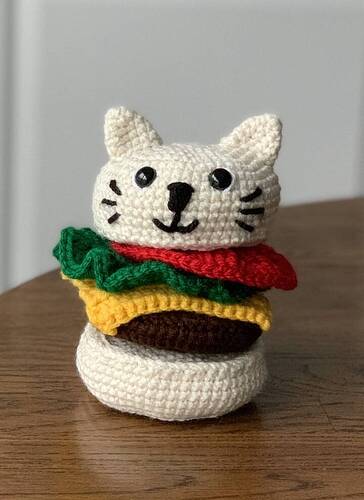 Hello! I'm looking for 2-3 testers on Ribblr (having other testers on another site) to try out my Purr-ger pattern. I should have it finalized tomorrow or Saturday and can send it to you ASAP. The deadline will be next Friday, 10/21.
Testing requirements; Provide feedback on clarity and alert me to any errors as well as provide a finished photo (or photos). Posting on IG and/or other social media sites greatly appreciated.
I would consider this an intermediate level project.