what is your favourite crochet/project you have done? : D
I really like the Eevee that I made a while back : )
umm either crochet pants or a daisy turtle
I rlly like the Flakes the Snowkitty pattern i tested for @wooliamigurumis recently.

I made winnie the pooh, eyore and Tigger. They were about 2 feet. I gave them to my grandsons.
I am not sure if I could choose a favorite. Most of the blankets I've made I didn't want to part with but I'm sure that's because I spend so much time and love on them.
I've crocheted over 50 years so it is hard to choose But here is a Virus Shawl I made a while back Made with Yarn bought from a UK Etsy seller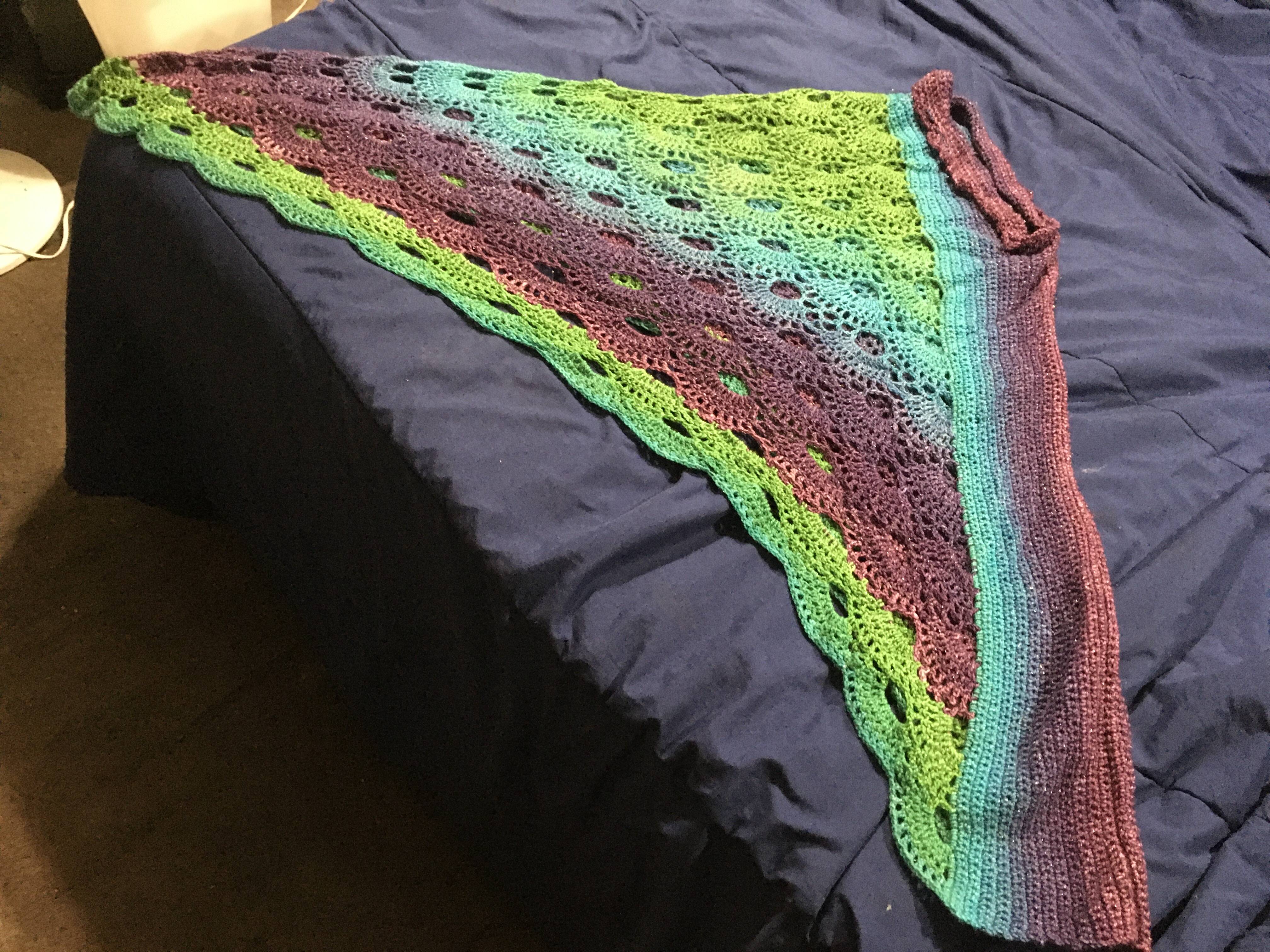 Thank you
A realistic looking frog
Your sweater is gorgeous!
I keep forgetting just how wished for the bundle of joy I'm making this current blanket for is/was. He just turned 5 months and is an IVF baby. Even though it'll be hard to part with, I'll be honored to gift this baby blanket to my friends.
I made a Sanrio Mocha a while back, it was my first plushie and i love it ;D
I know someone else mentioned @wooliamigurumis, but I am so in love with the Twinkle the Christmas Star pattern by them!