I'm going to be releasing my turtle pattern!
thanks so much to the people who have tested it and are still testing, i really appreciate it!
If you are still working on testing it you can continue as i still would love the advice on anything else that could be changed, and i really do love seeing what you've made considering that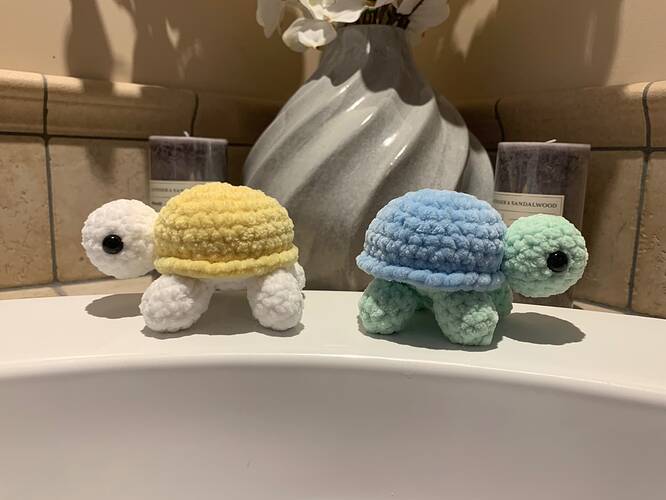 this is my first pattern!