A new week is starting tomorrow so it's the perfect time to introduce our new Ribblr of the week!
Please say Hi (or Hoi!) to Marjan @Millionbellscrochet, a talented designer and the owner of Millionbells Crochet Patterns.
Scroll down to read our short interview with Marjan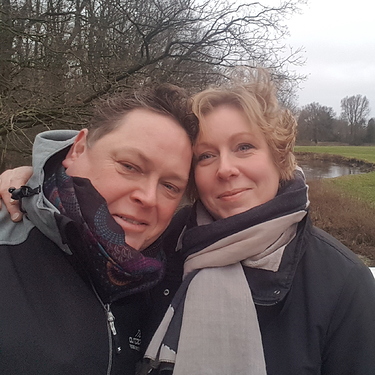 ---
Hey Marjan! Tell us a bit about yourself.
Hi! My name is Marjan and I live in The Netherlands, together with my husband. Besides my crochet, I have a part time job as a florist, in a flower shop nearby my hometown. I have worked as a florist since I was 17 and always loved it.
That's how I found my shop name 'Millionbells'; these are my favorite summer flowers!
That's really lovely! So when did you start crafting?
I inherited my crafty genes from my mother, she loved to knit, crochet, sew and to embroider. Since childhood I have always been doing all kinds of crafting, at home together with my sisters, but also in school - I always loved the craft/art lessons at school. I rediscovered crochet about 15 years ago.
And how did you start designing?
After some small projects I began crocheting amigurumi and got really addicted to it!
I decided to create my own designs, as I was always making changes to existing patterns. After that, Millionbells Crochet Patterns was born!
That's amazing! Now here's a tricky question for you: which type of craft is your favorite and why?
My favorite is definitely crochet. It's so versatile, from clothing to blankets, from toys and dolls to covers and cosies! I think it's amazing what you can do with simple and old fashioned things like a hook and some yarn.
You've been designing for a long time now. Which of your designs are you most proud of?
My amigurumi Beetle. It's also the longest project I worked on. I was extremely picky with this one. It took me 1.5 years to get it how I wanted it. I worked off and on on it though.
That looks great! And what's the shortest project you worked on? (excluding frogging!)
That would be my dolphin amigurumi design.
What is your favorite feature on Ribblr?
I haven't tried everything yet I guess, but I just love how interactive it is and that you no longer need to print patterns. You can just continue where you left off on any device you have. I also love the fresh and modern appearance of the whole Ribblr platform.
Finally: pay it forward - your shoutout to a fellow Ribblr!
Stella's Yarn Universe (@StellasYarnUniverse) - Her designs look so super sweet.
Thank you Marjan for sharing and inspiring us all!
---
Want more? Check out previous Ribblr of the week posts!
Want to be our next Ribblr of the week?

Send us a message and be our next Ribblr of the week (plus win our special Ribblr of the week gold badge🏅)
Please comment below to show your love and tell us - which of Marjan's designs is your favorite?