Hi Ribblrs!
Continuing with our new tradition - each week we feature a member of our community, so we can all get to know each other a little better
Say hello to Ashlee (@TheDreamCrochet), the designer behind The Dream Crochet!
Scroll down to read more about Ashlee and comment below to show your love or ask questions!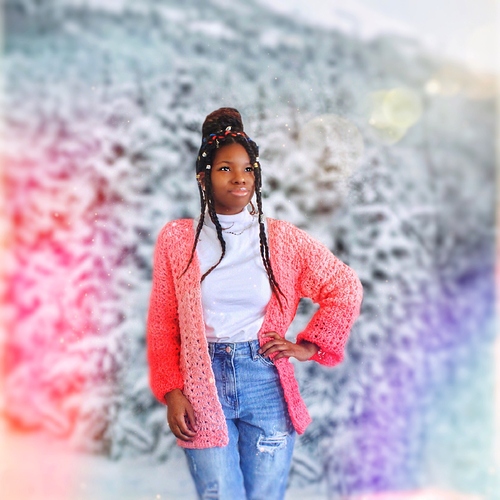 Click here if you want to be our next Ribblr of the week 🤩

Want to be our next Ribblr of the week and win our special Ribblr of the week gold badge? Send us a message!
---
Hey Ashlee! Tell us a little about yourself.
Hi! I'm Ashlee. A lover of arts & crafts and a true admirer the world of creating. Also, very much a collector of yarn!
What is your favorite type of craft and why?
Crocheting is one of my favorites, primarily for the opportunity to physically create as well as construct the ideas that dwell in mind.
When did you start crafting and how?
I actually started crafting over ten years ago, prior starting College during a family craft night where I was first introduced to it!
What was the most recent project you worked on?
I'm currently working on a handful of graphic crochet sweaters!

Which of your designs you are most proud of?
Primarily my granny square projects and the most recent would be my color blocked designs.
What is your favorite feature on Ribblr?
My favorite feature on Ribblr is the Discover section where you can find personalized pattern recommendations!
Finally, any favorite song, book or movie you would like to recommend?
Yes! Lord of the Rings- I absolutely love a fantasy based books! Currently, I'm loving Rina Sawayama's album!
---
Ashlee has so many beautiful designs! Which one is your favorite?