, mine is spinning fiber and it fills both my bedroom closets, and a cool large cubby in my living room, and I really am sable, maybe I need a 3rd spinning wheel to help me spin it up faster, my other two wheels have fiber on them already lol.
I love that you have a picture that suits my wording
I have yarn tucked in my sofa too
OMG, yes! I literally had my couch custom made as a large box with arms, a back, and a cushion. And guess what I keep in it?

I want to SEE

Your couch!!
Ok I really need to see this!
Mine is my closet lol I have 3 giant yarn organizers
@anoswaldoddity @OBabyNMore Ikr? It sounds really weird. It's pretty dark already in my corner of the country, but I'll get ya a pic tomorrow. How's that?
I guess

Lol!
It doesn't sound weird to me, but I'd still love to see it when you get a chance
Where is this box/couch of yours?
Im intrigued to see as well!
Ah yes- here you are! I must admit, however, that even this does not provide enough room for all my yarn. What can I say?
Edit: I don't know if you can tell, but it's actually made out of a bed!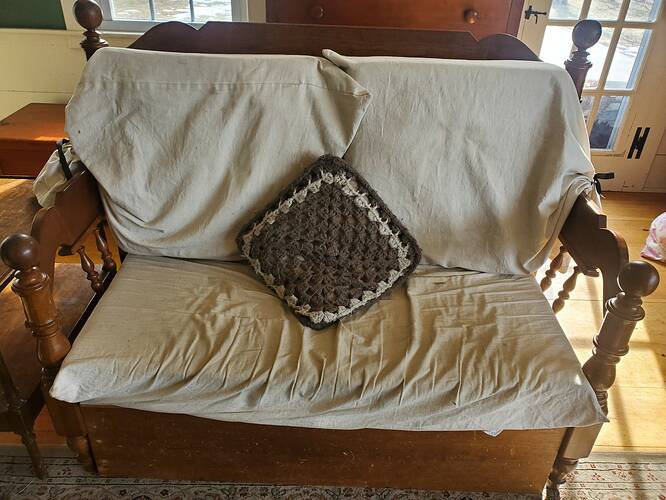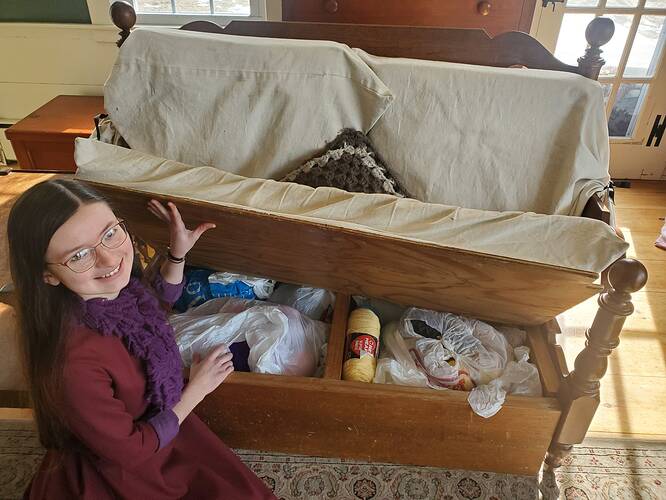 Yep, I love it! No question about it!