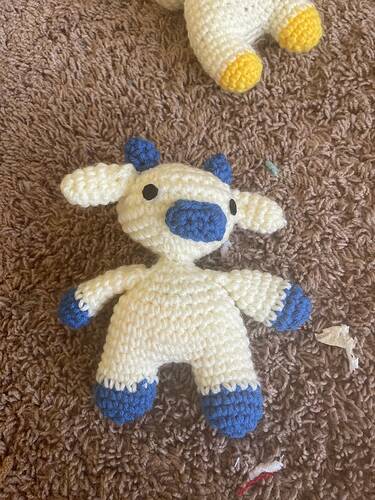 I made the is cow and was thinking of releasing the pattern for $1. Would anyone be interested in buying!
i cant buy it but i would love for you to release the patter it looks really cute!
I think you should post/release it!
It's very cute
You could, my honest opinion tho …it needs something…unless you're going for the minimalistic look.
Yeah sure made the cow a bucket hat and a scarf and purse
So cute! I would love to have the pattern please
Sure once I release it you can buy it
Yes! I see so many people love to make cows lately!