Hello, Hello, Hello.
My name is Kandy's and am just starting out on Ribblr. I'm in the process of making a skirt. I have never made anything outside of scarves and more scarves, and I wanted to do something that challenged me. I wanted to make a knitted skirt because I couldn't stop thinking about knitting this one thing. I had to do it!
I am on this new journey to try to figure out if I can make a living out of doing what I love, and damn depression can be such a kill-joy. I relapsed into my depressive state and am feeling stuck in life again. What a bummer, right? Well, in hopes that I don't fall back into the trap, I'm hoping to keep myself productive with my knitting projects to keep myself level headed.
And so here is some Show and Tell.
This is what I have gotten done so far after two days…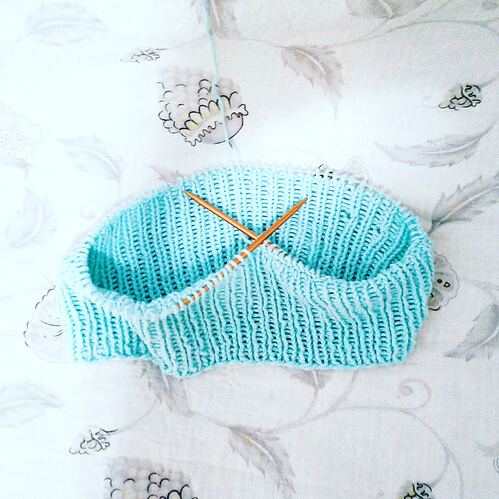 Not much, but it's progress. I hope to get further into this as the week progresses. I'm obsessed, and I'm hoping to just be dedicated to this since I do lose my focus sometimes.
I'm curious to know what other project people do, and if you care to share below. How are you doing on your projects? …I'm a bit timid, but I'm hoping to get to know people here.