I just added this little guy to my Etsy shop. What do you think?
@craftsbykaleymarie on Etsy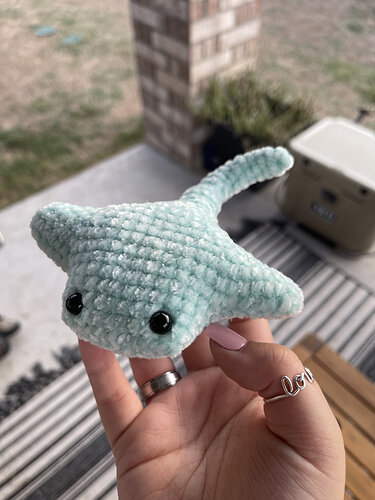 Adorable!!
Cutest stingray ever!
Oh. My! Goodness!!! That is the best! Did you make the pattern, if so do you have it in your shop? I would so love to make it!
so cute!!
Unfortunately I did not make it I found it for free on google​:+1:t2:
I do that all the time