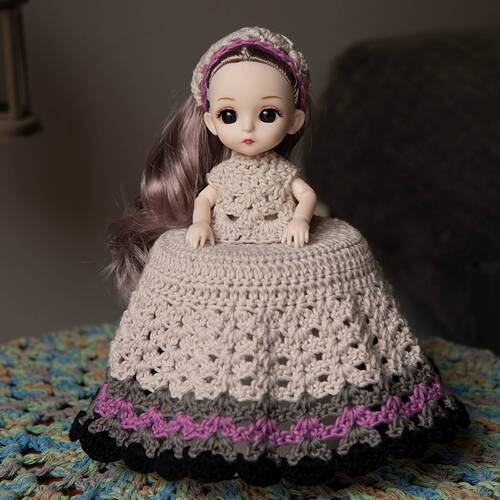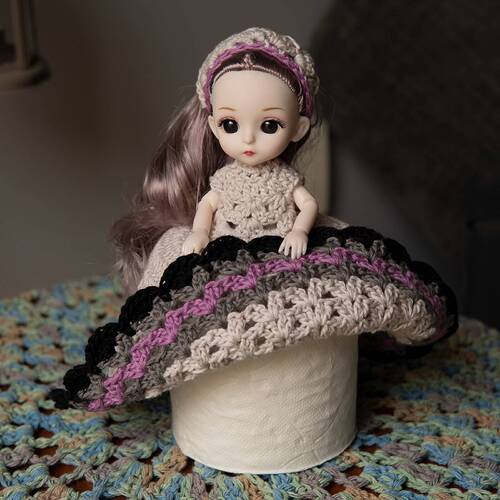 ¿Don't you hate it when you realize that you've run out of toilet paper? This cute doll will keep a secret toilet paper roll for these unconfortable emergencies.
Hi!
I'm Anna, I need testers for the Anita toilet paper cozy. This is an unusual pattern test because it needs to have a doll to put it on. The doll I used is 16 cm (about 6-7 in) but it works in other models too, I will provide a link to purchase this particular one (it's really cheap) but I don't mind if you use a similar doll or adapt the pattern to what you have/find. Also would be super great to try it on an amigurumi doll
This is a very special pattern for me because it's inspired by a labor from my grandmother (it's named after her), and I really want to share it.
This will be my first pattern, it's a super easy and quick project. I used about 40gr of size 2 cotton yarn. If you're interested please send me a message and I'll give you more details. I am also working on different accessories to style it like a hat.
I'm taking it easy so there's no deadline by the moment and no rules to apply besides tagging me if you share pictures.
Thank you