Hello! I am very nearly finished my dino suit pattern and am in need of testers!! Anyone want to help me out? Preferable someone with nuimos to test the fit as well! (Doesn't have to be chip or dale)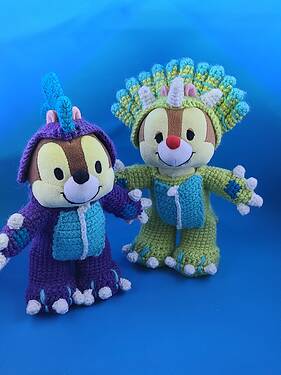 Pattern is based off the outfits they wear in Animal Kingdom!

If you are interested I am hoping for feedback on the pattern in about 2 weeks so I can post the pattern March 1st!