I need testers for my Adorable Chunky Butterfly pattern !! - Crochet ePattern
Click pattern photo to apply: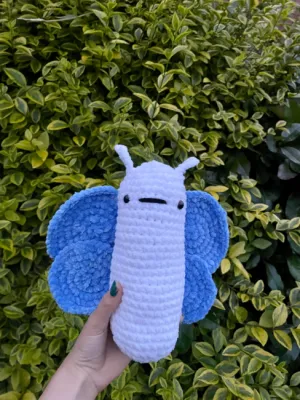 Heyy, I need 4 testers for my chunky butterfly pattern
conditions
-must finish before or on the deadline which will be the 21st August I AM FLEXIBLE THOUGH AND CAN EXTEND IT IF NEEDS BE BTW !!!
please send picture(s)
-I have no yarn requirements but preferably don't use the colour black as I would love to see the stitches and how easy it was to do it all
It would really help if anyone could tell me the stitch count between some rounds of the body ( I will give additional info if you are chosen)
-Please communicate, id love feedback, any kind
I will choose testers on the 16th of August
Thank you all !!



p.s. its 9 at night and for some reason its really dark and I didn't take the best quality photo, and couldn't actually see what I was takin a photo of so the wing looks a lil crooked but irl its not I swear