I need testers for my ALARIC, THE GHOST (5IN1 PATTERN) - Crochet ePattern
Click pattern photo to apply: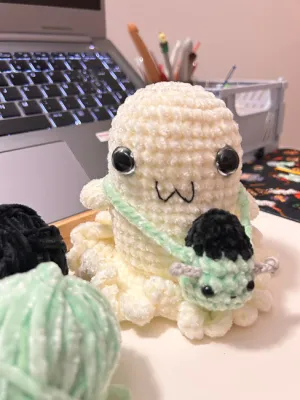 Hello fellow crafters!!
I finally made it to written up the pattern but while I thought I could choose testers the old way, I couldn't manage to do it so I am doing it this way.
Again sorry for the troubles in advance this might caused!!
I will choose 8 testers finally, I have the PDF version as well.
Any yarn material is welcome!
Journals are recquired and if you have finished the testing process in time the pattern will be gifted as well!
Due date is for 27th October finally!
If you have any doubts Don't hesitate to ask in the comments!
This is a beginner advanced - intermediate pattern.
Thank you so much for the interest and happy crocheting!