I need testers for my Aurora Rug | Beta - Crochet ePattern
Click pattern photo to apply: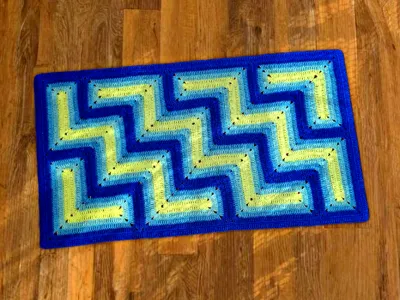 Aurora pattern is a modular rug composed by 3 different motifs, following Intermodular Crochet Method for its geometry. This pattern is easy to follow, memorize and adjust the length by repeating one of the motifs. Once you make the base of a motif, on round 1 all the subsequent rounds can be made just by following the logic of the previous round, although you'll also find all the written instructions, to check your progress step by step.
Timeframe
Applications: Ago 27 - Sep 1
Testing: Sep 3 - Sep 30 (4 weeks)
Final Release: Jul 24
Yardage
Approximately 839 m / 918 yds
495g of recycled cotton yarn
(Sport weight / 2-fine / 14 wpi) with 3.5mm and 3.25mm hook
Colors
I suggest using at least 2 colors for the visual effect, but the motifs can have up to 4 different colors each.