I need testers for my Baby octo - Crochet ePattern
Click pattern photo to apply: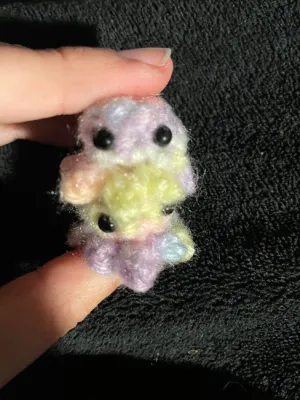 Finish by: Monday, November 6th (if you need more time, let me know!)
If you don't have time to test, it'll be a free pattern!
There are not any yarn requirements, so you can do what you'd like!
I'll probably choose the first 5-10 people to apply!
*if you'd like to see one without the fuzzy-ish yarn so you can see it better, let me know! I'd be happy to do so!
That's all, thanks!!