!CLOSED!
I need testers for my Chicken - Crochet ePattern
Click pattern photo to apply: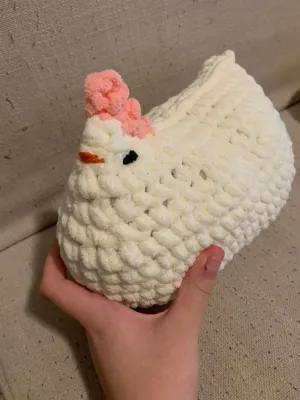 Hey all! This is going to be my first ever payed pattern because I finally convinced my parents to allow me to get stripe. I hope you all like it!
Requirements:
No yarn requirements just (probably nothing thicker than bernat blanket or sweet snuggles lite because it will turn out huge but I mean if you want go for it)
Please create a journal with a picture of your finished project
The due date is August 15th (but if you need a couple extra days I'm flexible)
Depending on interest I will be taking a maximum of 15 tester (first come first serve)
Also please let me know if it would be ok if I could use your finished photo of your work in the pattern (of course all credit would go to you)
Please don't hesitate if you have any questions to reach out!
I think that's it! Happy crocheting!