Hi guys, its me again, here with the pattern you all requested, the chonky shetland pony!
I would love it if I could have 3-5 intermediate level testers to test this for me.
Requirements:
must use chunky or extra chunky yarn, the colour doesnt matter.
must complete before friday the 20th of october.
must post an image of the final design in your journal.
The patten will be gifted to those who complete the pattern.
I will be picking testers first come first serve.
I need testers for my Chonky Shetland pony - Crochet ePattern
Click pattern photo to apply: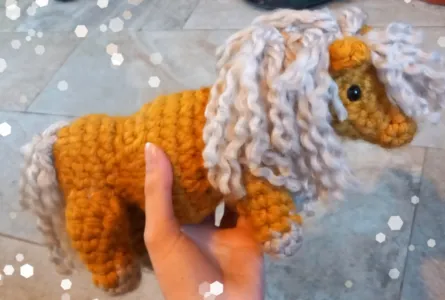 For those who can't test, the pattern will be released on the 21st of october, and will be free for my followers for the first 24 hours.